BEINX is a made-up word between human beings and well-being.
BEINX is a community passionate about serving the well-being of human beings and the planet.
BE IN - focus on your inner well-being and work on balancing inner & outer success.
The idea of BEINX was born years ago while our founder Gaia was working for the Walt Disney Company and building a personal development community in London.
BEINX is a community of coaches, therapists, mindfulness practitioners, entrepreneurs, mentors and game-changers. Our mission is to redefine success and put the well-being of human beings at the centre. We work with individuals & businesses and support them to shift the burnout mindset and take care of what truly matters.
Our coaches & therapists have many years of experience working in a multicultural environment with people from all walks of life: from students to CEOs.
When the war in Ukraine started, Gaia had already been working for several months on BEINX. While at Disney in London, she covered the Ukrainian market and decided to launch an initiative for providing mental health support. Many of our team are Ukrainians who live abroad now, and supporting the Ukrainian people is our personal mission.
We are expats, emigrants & refugees; we know the challenges faced when moving to a new country, adapting to a new culture, finding a new social circle, joining the workforce and supporting your children to thrive in a new place.
BEINX IN SERVICE is a community of people in service of each other. We are devoted to supporting displaced people & help them build a thriving life. We support organisations to focus on diversity, integration & well-being of their people.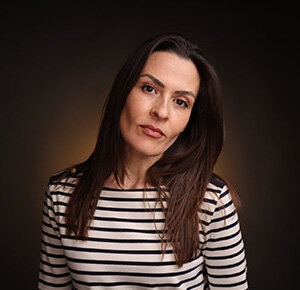 GAIA VACHEVA
BEINX Founder, Social Entrepreneur
Gaia Vacheva is the founder of BEINX. She is a leadership coach and the Director of Insight Seminars UK.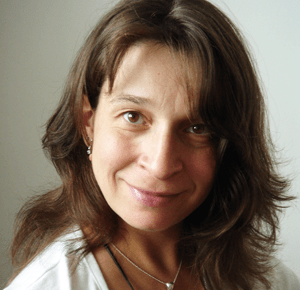 STASSIE KING
Intercultural Coach, Organisational Psychologist
Stassie's clients vary from C-level leaders of financial and IT corporations through expats and their families...

YANA STROI
Journalist, PR & Marketing
Worked as a journalist at Bloomberg TV Bulgaria and Radio Free Europe. Corporate PR at Huawei.
BEINX is a community of people in service to each other. You can join us as a volunteer, a practitioner or as a partner.
Our vision is to build a community supporting the wellbeing of human beings in a global dimension. BEINX is working with service providers with diverse expertise. Join us and serve on a global scale.
- Psychologists & Psychotherapists
- Intercultural, Executive & Life Coaches
- Mindfulness & Well-being practitioners
- Mentors
Part of our vision is to be in service to refugees & displaced people. You can support us by volunteering your time so that we can help more people in immediate need. We are looking for people with various backgrounds, talents, skill levels and expertise.
- Help us to partner with new organizations.
- Help us to organize webinars, group sessions & events.
- Spread the word about BEINX.
We partner with organisations that support our cause. This website was created by CloudCart, and supported by the OnceHub chat & scheduling system.
If you are a refugee centre or NGO, we would like to support your cause, partner with you and offer our services to your team and refugees & their children.
If you are a company that believes in our mission and can improve our work, please get in touch with us and join our movement.
One of the best ways to support our cause is to sponsor us or donate funds to BEINX IN SERVICE for refugees.
BEINX IN SERVICE is our not-for-profit organisation helping people displaced by conflict. We allocate funds towards providing assisted mental health support to refugees & especially to families affected by the war.
Furthermore, some of our practitioners & team are refugees, and we focus on supporting them to be paid well and build a thriving life. Thank you for your generous heart.